Introducing our Sustainability Pledge
25 July 2022
Sustainability is of growing importance to more and more businesses around the world. At Inconnection, our impact on the environment is paramount. We have taken small steps to reduce our carbon footprint in the past but with the launch of our Sustainability Pledge we want to do more and incorporate it into more of our services.
What is sustainability?
Sustainability means carrying out business activities without compromising the environment, and the future. Organisations and businesses should care for the planet by using natural resources, reducing waste, and reducing pollution caused by their operations.
Why are we doing this?
In November 2021 Lucy, a business administration apprentice, started a project to highlight the impact Inconnection had been having on the environment and what could be put in place to reduce our impact.
By reflecting on the services we are providing, she realised we had an opportunity to do better, and give back to the environment. With support and endorsement from our managing director, Nick Hamilton, several initiatives have been put in place to offset the companies impact on the environment.
What are we doing?
We have teamed up with Earthly, a B certified organisation, to plant our trees for some of our key activities. These trees help reduce harmful emissions, offset the use of paper and card, whilst providing benefits such as water filtration, shelter, food sources, and increase biodiversity.
We will go into the specific actions you can expect to see in our operations going forwards.
Our MemMail service was the main focus when this project started back in November 2021 due to the large amount of paper, card, and shred used throughout our MemMail production. That's why we are committed to plant a tree for every MemMail package that is sent out. With thousands of packages leaving our office each year it's certain to have a monumental impact on our carbon footprint.
We are also aiming to use more sustainable suppliers for our MemMail materials, from boxes, to tape, and even the products inside. We already have a bank of suppliers for great sustainable products so if you want to gift your employees without the guilt of plastic waste speak to us and we can show you what sustainable MemMail options we can offer.
Everyone hates food waste and with the cost-of-living crisis raging there is no better time for us to implement this change. So, going forward we will give our clients the option to donate their unused food and drinks from sends to our local foodbank, the Dandelion Centre.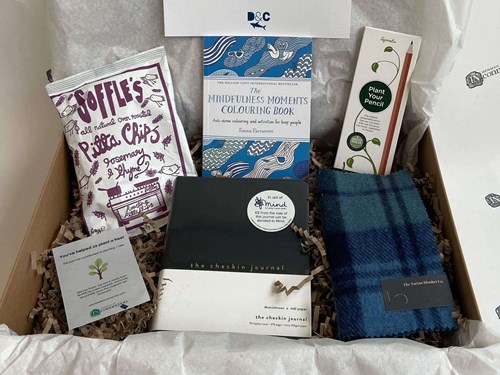 Feedback Forms
If you have used our services before or been a guest on an event ran by Inconnection, you might be familiar with the feedback forms we send following an event or incentive. As part of our initiative, going forward, we will be planting 5 trees for every feedback form completed by a guest. With events ranging from intimate business meetings to conferences and parties with guests lists in the hundreds, it is a great opportunity to improve the sustainability of our events. It will helps offset the impact corporate events can have on the environment for our clients and it'll only take a few clicks to complete.
London Comedy Lunch is the event of the year here at Inconnection, and that's why we had to make sure it was included in our pledge. As of this year, we will be planting a tree for every attendee at LCL. To give you an idea of how many trees that would be, in 2021 over 1000 people attended.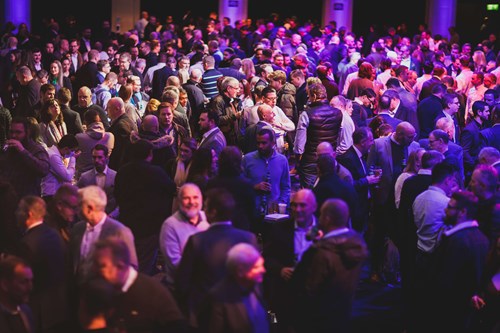 Keep up to date with our pledge
You may have noticed already but our CSR is now pride of place on our website.
You will find all our pledges there as well as a link to our Earthly dashboard, where you can keep up to date with the progress we are making. It includes great information like how many trees we have planted and how much CO2 we have erased.
Lucy kicked all this off by planting 27 trees through Earthly, one for each member of the team here at Inconnection.
We will also be doing updates on our progress in our End of year blog and social media posts throughout the year. So, make sure to follow us on LinkedIn, Twitter, or Instagram and sign up for our newsletter  to keep up to date with our progress.
We hope you are all as excited about our new initiative as we are and whilst these are what we have implemented at the moment, we will continue to improve our sustainability efforts going forward. If you want help on making your next event or MemMail send more environmentally friendly, or ways to offset your carbon footprint, contact the team.