Here at Inconnection, we provide a multitude of different services to our clients; with that comes the responsibility of our carbon footprint. While we strive to create lasting memories, paired with outstanding service, we also strive to look after the planet. With our company legacy reaching over 20 years; we're now taking this time to reflect on how we can do our part to help the planet.
Read on to find out the steps we are taking to reduce our impact on the environment. You can also listen to our podcast with special guest, Lucy, where she talks us through the new initiative and why it's important.

MemMail -
MemMail will always be a standout service, and is a great way to connect with your stakeholders; whether that's a simple thank you gift, welcoming a new employee onboard or an invitation to an upcoming event. MemMail not only creates a long-lasting imprint of appreciation for the recipient, but it also creates a carbon footprint. Here are a few ways we are reducing our carbon footprint within our MemMail service.
We plant a tree for every MemMail we create

We aim for the majority of our suppliers to have Corporate Social Responsibilities

Our premium boxes have had an upgrade – they're now between 40-99% recycled and fully recyclable once magnets are removed!

Our colourful tissue and shred are recyclable

Clients now have the option to opt in on donating unused food and drink to our local foodbank the Dandelion Centre

We're reducing our plastic usage by swapping to paper tape, which is fully recyclable and acid free!

We aim to use local suppliers to reduce carbon emissions caused by delivery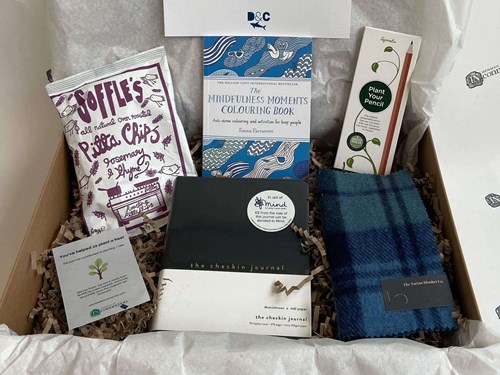 Live, Incentives, & Hospitality
It's fair to say the events industry wouldn't be the same without live events, incentives, and hospitality, as we all felt the impact during COVID-19 without them! Now things are back up and running, these types of events are more popular than ever. Now, as exciting as this sounds, this also means our carbon footprint is increased. Here are a few things we've put in place to reduce our carbon footprint related to live events.
We now plant a tree on behalf of every attendee for our annual London Comedy Lunch

We look to promote and use more sustainable suppliers

We plant 5 trees for every customer feedback form completed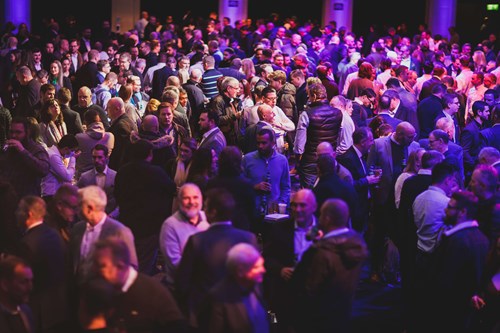 Here are a few ways you could help at home
Turn lights off when leaving a room

Unplug appliances not in use

Wash your clothes in cold washes (20°C or less)

Use LED or CFL bulbs

If you have a tumble drier – make sure the filter is clean, or alternatively use a washing line to dry clothes on sunny days

Minimise food wasted by assessing whether the food is still good to eat, rather than throwing away on the best before date – smell, look, taste

Avoid products with palm oil – it's a major driver of deforestation

Recycle your waste when possible - paper & cardboard, plastic & glass, food waste, general waste, electricals etc.

Reuse – this can range from carrier bags to jam jars!
Visit our dashboard HERE to be inspired, and stay up to date with what we're getting up to!