Unique Outdoor Venues Perfect for Summer Events
30 May 2022
When it comes to events, deciding your venue is one of your most important decisions. You need a venue that can accommodate the number of guests for your event. You need a venue that is ideal for your guests. You need a venue that meets your budget. But, how about a venue that is unforgettable?
We've done something a little different here and rather than giving you the top ten venues great for BBQs or cocktails, our expert venue finders have curated a list of some of the most memorable venues to give your next summer event that wow factor.
Try out a castle for your next conference
Not many businesses can say they've held a conference at a castle. But in the UK there are thousands of castles to choose from so we have featured our favourite.
Leeds Castle, Kent 
Leeds Castle is ideally located south of London, only 7 mines from Maidstone, in Kent. The sprawling estate boasts gardens, golf courses, a falconry centre, and even three Go ape courses (for the most adventurous of delegates). When it comes to meeting spaces there is a range on offer at Leeds Castle but the Maiden's Tower and Battel Hall both come with unique outdoor spaces. Maiden's Tower has a beautiful historic interior with double doors that open onto a stone courtyard overlooking the grounds. On the other hand, Battel Hall is a fully functioning, period property with its own private garden surrounding it.
The castle comes with all the amenities you'd expect from any high-end meeting or incentive venue. Equipped with Wi-Fi, projectors, and a variety of board rooms, it's perfect for small meetings with senior executives. The grounds make a great space for larger incentives with the options of buffets, BBQs, and even firework displays, to conclude any product launch with a bang.
Finish up the night with a wide range of accommodation from the state bedrooms and cottages, or the on-site B&Bs, alternatively, try out glamping in the castle grounds in the themed tents. Each is kitted out with a four-poster bed, flame-effect stove, and furry throws.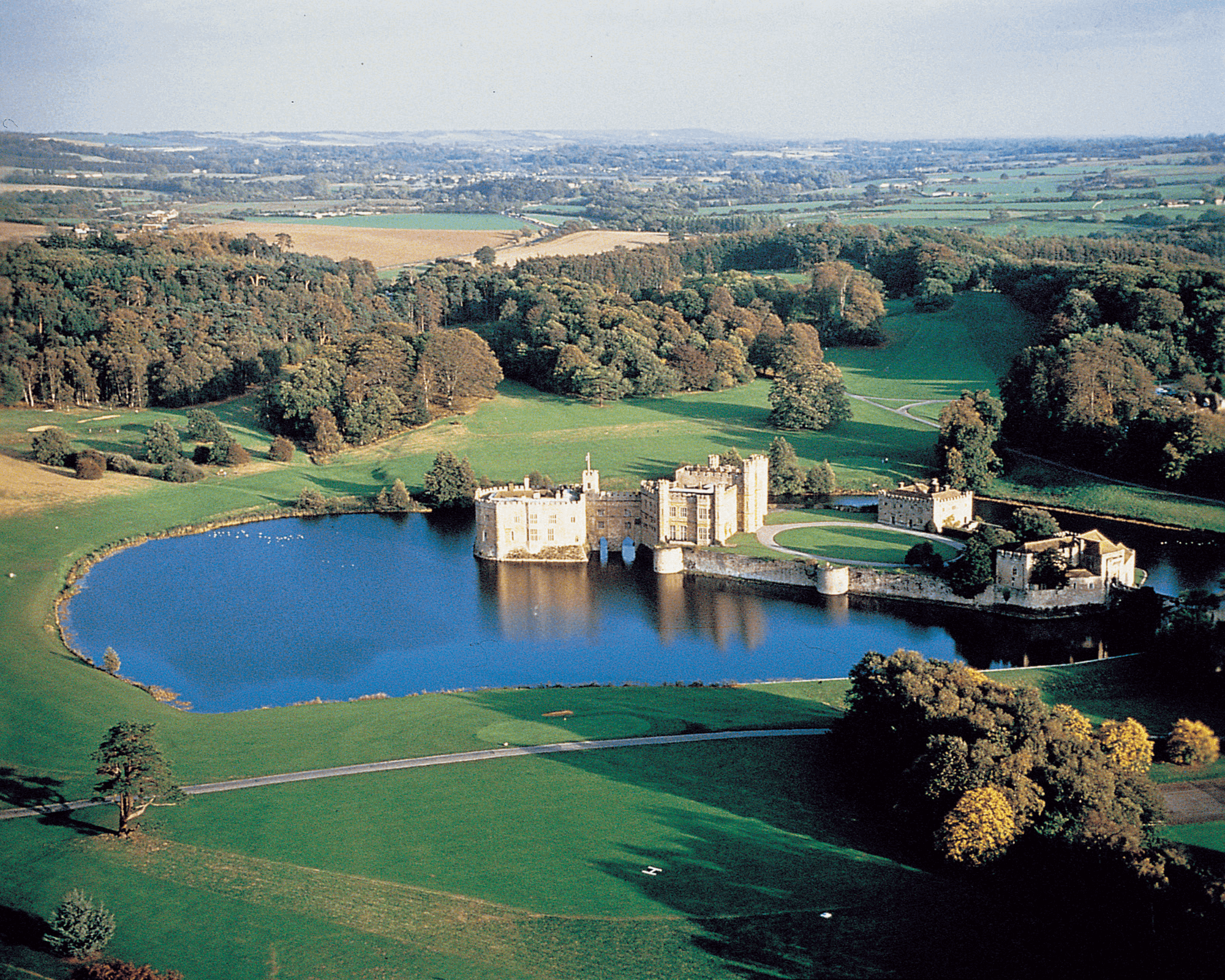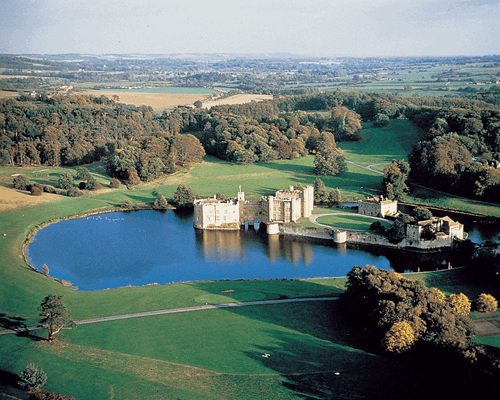 Break out the BBQ for your business
Nothing says summer quite like a BBQ, but it can be hard to find a suitable venue that isn't out in the countryside. But that doesn't mean they don't exist. There are a few spaces in the heart of London perfect for the quintessential summer BBQ experience.
Shoreditch Gardens, Shoreditch 
With Hoxton Station just behind the venue Shoreditch Gardens is an ideally located oasis of green in the heart of London. With a capacity of up to 800 the space can accommodate a variety of events from team building activities, to drink receptions, and much more.
The lawns are a blank canvas ready to be transformed for your next corporate event. With a wide range of food traders who can be brought on site, drinks packages, BBQs, and more options available, no guest will be left wanting. The space can be decorated to your needs, making it perfect for themed events and product launches. This venue shines in its versatility, prime location, and transport links.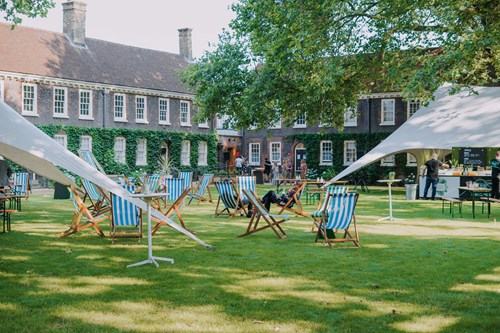 Get sporty with your next summer party
Even if the sport has historic origins, this next venue is far from dated. This space is great for anyone who wants to treat their guests to views of one of the most famous football grounds in the world.
Heaven, Hotel Football, Manchester 
On the roof of Hotel Football in Manchester is Heaven. Not literal Heaven, that's just the name of the hotel's rooftop terrace. But this is a rooftop terrace with a difference. Equipped with a fully retractable roof and with views over Old Trafford football stadium, this is the perfect pick for any football fans. That's not all though, the space doubles as a five-a-side football pitch, which even if you don't play, makes for a great talking point.
The venue has a PA system perfect for product launches, events, and meetings. The space has a capacity for up to 200 guests, depending on layout, and the option of a pop-up bar to really kick things off for a truly unforgettable event.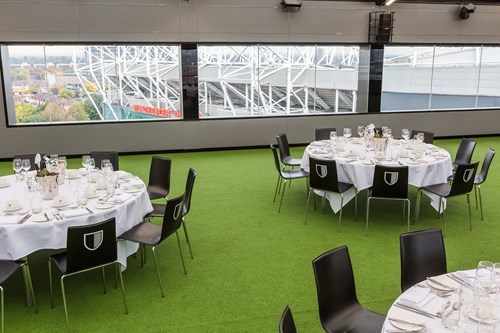 Manchester is famed for its sports scene and that's why it's no surprise Hotel Football isn't the only sports venue to pick from in the city. So if you are needing something on the larger scale there is plenty of sites on offer for business and corporate events.
Escape to a country estate
Sometimes the hustle and bustle of the city can get too much, even for a business, and that's when it's time to consider taking your next corporate event out into the countryside. The privacy and tranquillity of a country estate can give the perfect backdrop to any business gathering.
Knebworth House, Stevenage 
You wouldn't be alone in mistaking Knebworth House for a castle due to the sheer magnitude of the property. However, Knebworth House is a stately home, dating back to the Tudor period, set in the midst of lush green estate.
The beautiful barns make a refreshing change to a standard boardroom. During the summer the private garden makes a great place to enjoy refreshments and even host BBQs for the perfect summer party.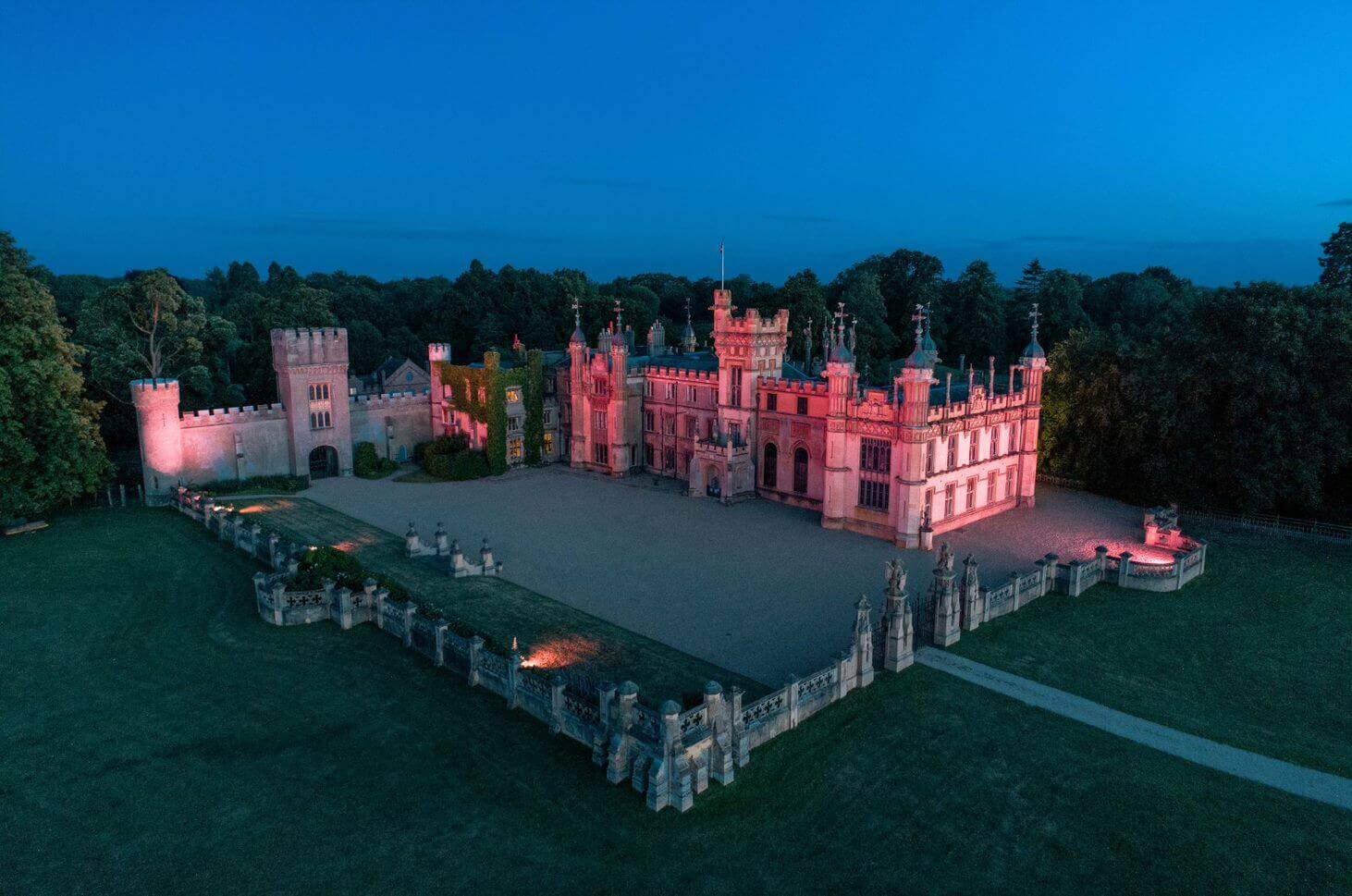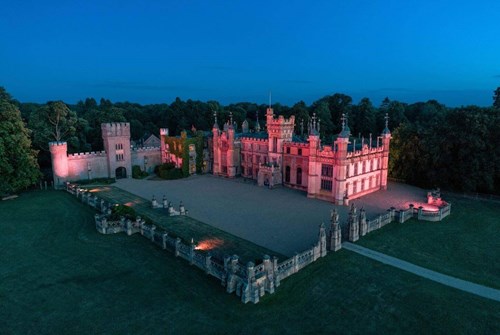 Grantley Hall, Ripon 
If you need a venue further north, then Grantley Hall is the answer to your needs. On the gorgeous backdrop of the Yorkshire dales, sits this grand mansion from the sixteen hundreds. This space is great for meetings, incentives, and product launches, benefitting from the option for exclusive use of the hall and grounds for up to 350 guests. For automotive businesses it's worth noting cars can be driven into the gardens, making it ideal for showcasing new releases.
Grantley Hall has a selection of meeting spaces available including suites, a modern pavilion, and the lawns, which can have marquees erected for shade and shelter from the elements. After your event your guests can retreat to one of the 47 rooms, designed with classic elegance in mind, or dine in Shaun Rankin's Michelin star restaurant. Located only 20 miles from Leeds Bradford Airport its location is ideal for both local and international guests.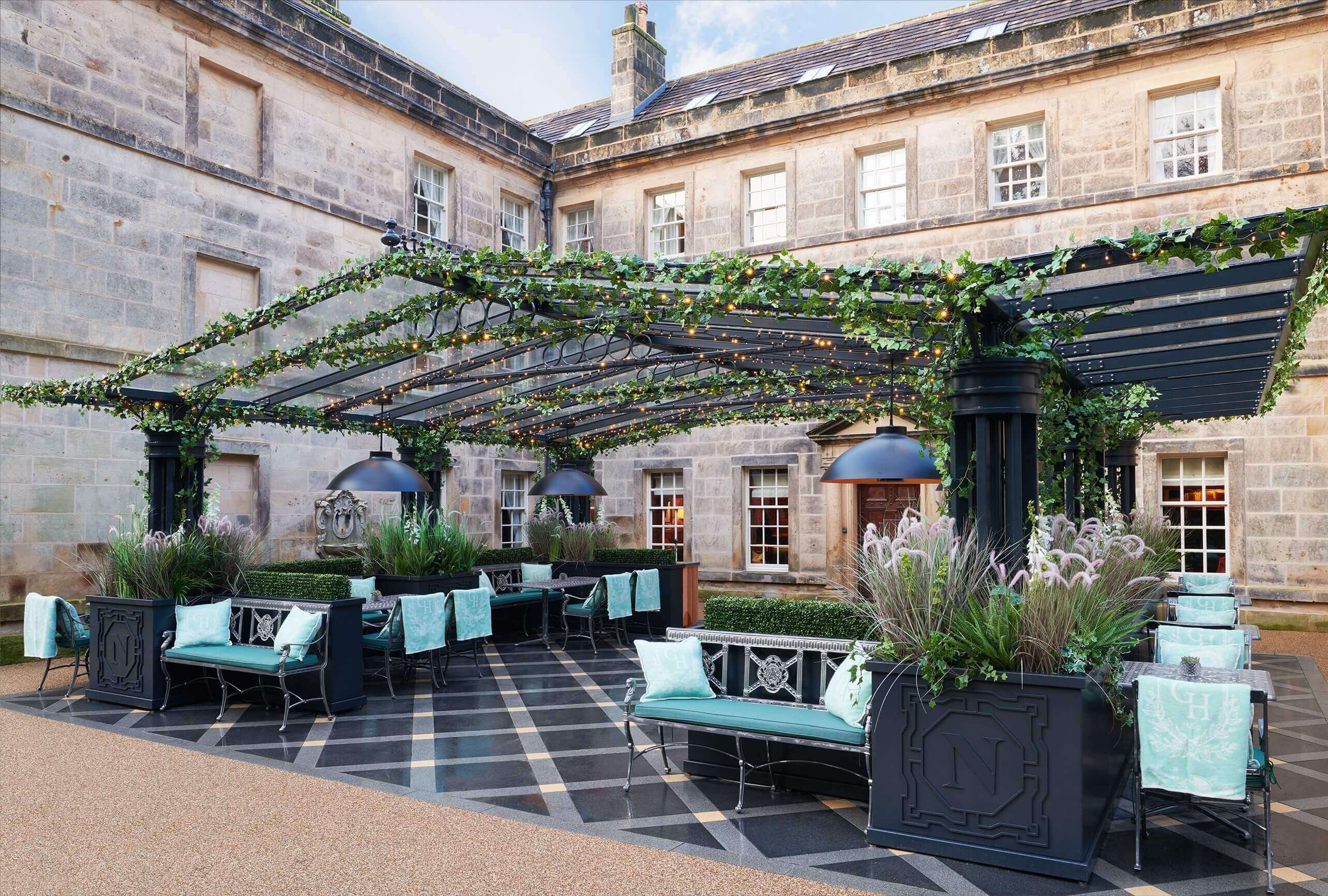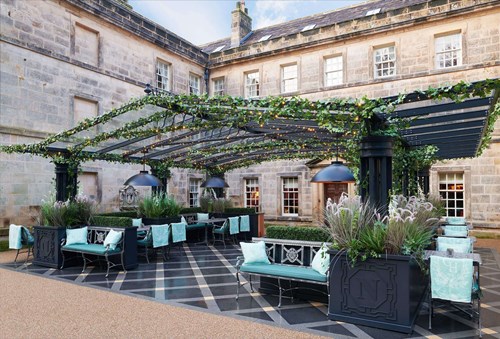 Rev up your engines
It isn't just Grantley Hall that makes a great venue for automotive aficionados. We've looked further afield to find more great locations for showcasing your next car release or just to get your business partners engines going.
Hard Rock Hotel, Madrid 
The Hard Rock Hotel in Madrid is a fun and exciting venue great for music lovers, car fanatics, or just those who like to party by the pool. The hotel offers 161 soundproofed rooms ranging in size and some even coming with Fender rental. This is also the perfect venue if you are after a pet friendly hotel for your next meeting or incentive.
When it comes to spaces the Hard Rock Hotel has a host of indoor and outdoor options to choose from. The RT360 rooftop bar offers gorgeous, panoramic views over Madrid with the option of live music, in keeping with the hotel's brand.
Alternatively, they have the option to host events by the pool or in the gardens. The Hard Rock Hotel in Madrid is also the only garden a car can be driven into, making it the perfect venue for car manufacturers and distributors also wanting the excitement of Madrid.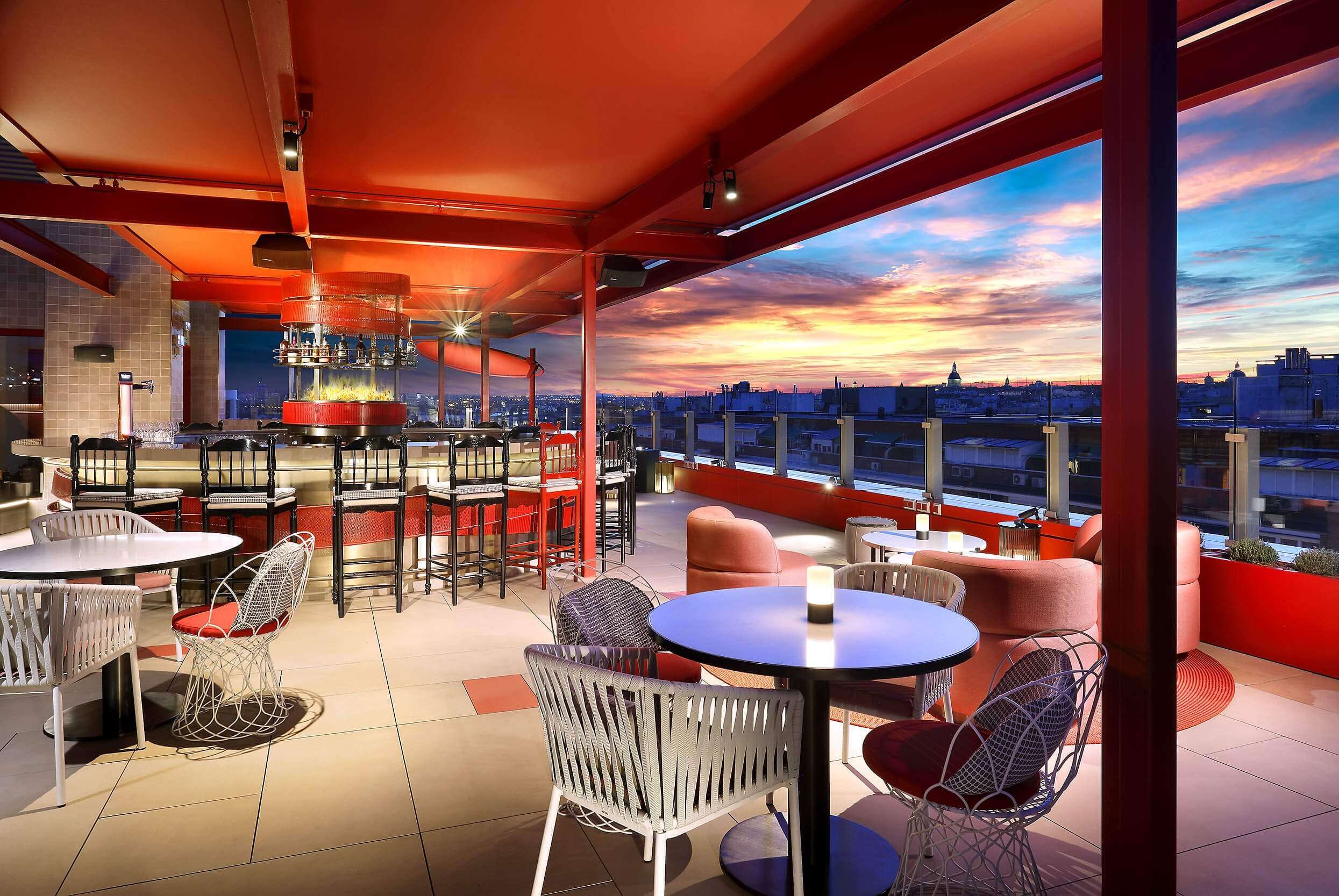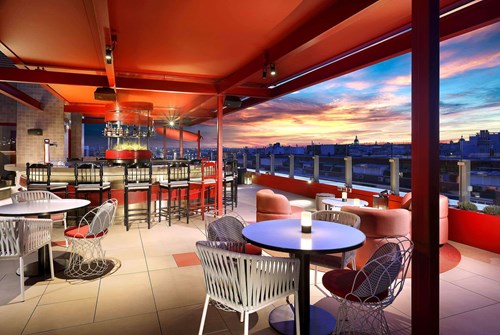 Give teambuilding a try this summer
Teambuilding is vitally important to businesses and there is no better time to host a teambuilding event then when the sun is out. This next venue has been chosen for their wealth of activities, ideal for fostering bonds between employees.
Pennyhill Park, Bagshot 
Pennyhill Park is a jewel in the south. Located only 25 miles from Central London and with fantastic transport links including an onsite helipad (If you wanted to arrive in style). This venue is set in 120 acres of parkland including a purpose-built activities meadow, catering from motorised sports and dodgems to more relaxed activities such as tennis or treasure hunts.
Available for buyouts this gorgeous venue can be exclusively yours for the duration of your event. Boosting 124 unique rooms and suites plus 22 meeting rooms that seamlessly blend classical form with function, no two experiences will be the same. This space can be shaped to match any business needs and add a sense of refinement to any event.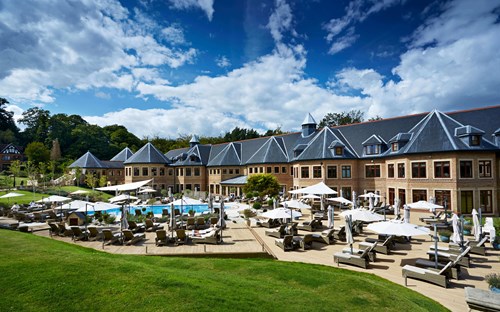 Pop bubbly on a battleship
London is filled with amazing venues, so it can be hard to pick where to host your next event. However, there is one space that tops the list when it comes to its significance and impressive presence.
HMS Belfast, London 
If you weren't already aware that HMS Belfast hosts corporate events, this is your wake-up call. Steeped in history, this venue makes for an unforgettable event. Whether it's meetings with business partners or sales-kickoffs with employees, you can do battle on this iconic warship.
With its wide range of meeting and reception spaces there is something for every event. However, the Quarter Deck is the one to make the most of during the summer. The deck offers panoramic views of London including Tower Bridge, the Gherkin, and The Tower of London. With standing room for up to 200 guests.
It also offers a range of activities, fully themed to the venue, which are great additions to any event. Give your guests a private tour of this piece of British history or challenge them to a series of code breaking and secret intelligence-based activities.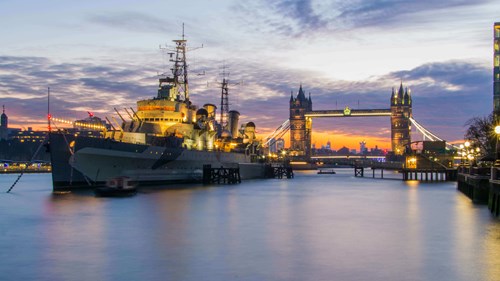 Or a beach party for your backers
Beach parties are the epitome of summer fun and there is no reason they shouldn't mix with corporate events. Level up your next summer party by hosting it at the beach with all the usual accompaniments like volleyball, cocktails, and finger food.
Chamäleon Am See, Frankfurt 
You might not consider Frankfurt when thinking about beach parties. However, Chamäleon Am See sits right on Pinta Beach. This inland lake has golden sand and is surrounded by vibrant, green forests.
Only a short drive from Frankfurt Airport, this tropical resort makes a fantastic getaway from the liveliness of Frankfurt. The lounges opened for 2022 on the 13th of May, just as we start to hit the perfect temperatures to get out in the sun. Chamäleon Am See offers two spaces to hire: the lounge, and the domes. The lounges enjoy unobstructed views of the lake from the loungers and day beds, making a more relaxed setting, perfect for parties and soirees. The domes are circular event spaces that open up onto the beach, offering 360-degree projection so no one will miss a second of your meeting or conference.
If that isn't enough then you can make the most of one of the largest water parks in Europe, as well as a whole host of water sports.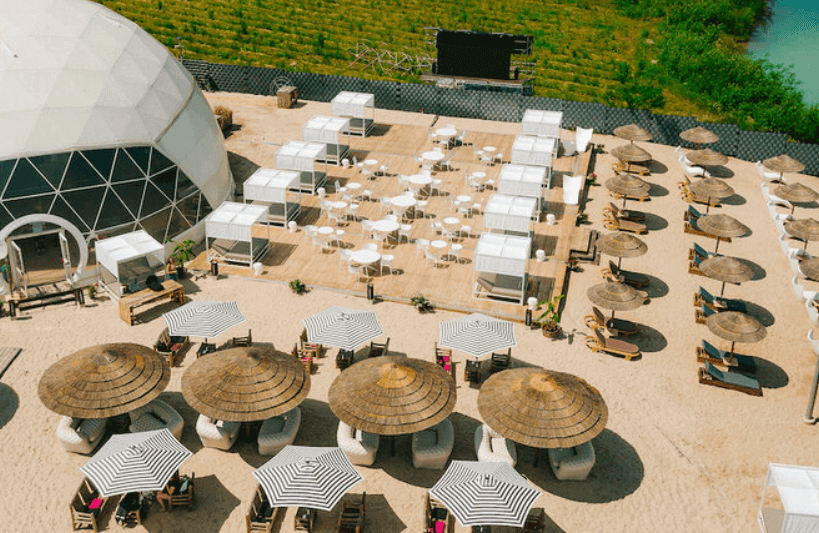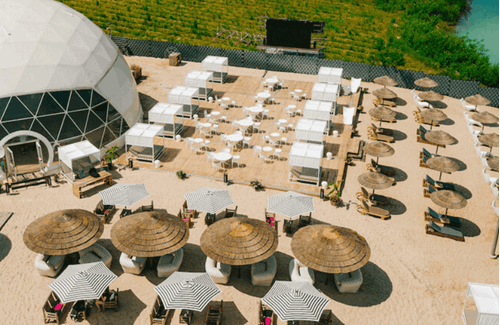 Spend your next conference in the company of animals
There aren't many venues where you can have monkeys as your co-hosts or sip prosecco whilst watching the penguins, unless you hold your event in a zoo.
Edinburgh Zoo, Edinburgh
If you've never considered holding a meeting or party at a zoo, then you are missing out on a great opportunity. There are many zoos available, but Edinburgh Zoo offers some truly unique experiences for business when it comes to spaces.
They have a range of rooms in the mansion house with regal elegance, ideal for receptions or meetings. If you are looking for the perfect conference space they offer lecture theatres, some of which even back onto the chimp enclosure. But the real star of Edinburgh Zoo is the chance to hold your party in the gardens or within the zoo itself, alongside the animals.
You can also add in animal handling sessions to add some extra excitement to your event whilst knowing you are aiding the zoos funding simply by choosing them as your venue. But if you want to go the extra mile with your CSR you can donate to the zoo, adopt an animal for your company, or even become a patron.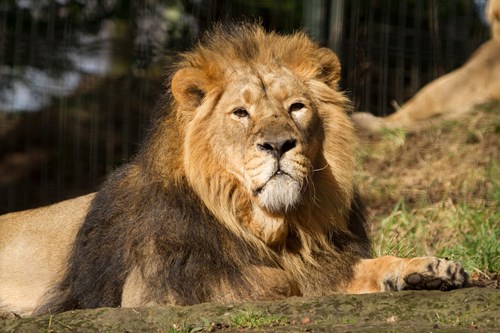 We hope we have given you some inspiration for some truly unique venues and ideas for your next summer event. Whether it's a conference, sales kick-off, meeting, or party, there are plenty of ways to make it a memorable event our guests will be talking about for the rest of the year. If any of these spaces caught your eye, get in contact and we will take the hassle out of organising your next summer soiree.