Sports Venues: Manchester's Most Iconic Venues for Conferences and Events
13 February 2020
Nothing inspires attendees or provides wow-factor like a famous sporting venue. For large scale conferences or smaller meetings, sports venues have an incredible legacy that's guaranteed to excite and motivate, and there's often the opportunity to add to your experience with stadium tours too.
Our home city, Manchester, is famous for football with Manchester United and Manchester City attracting tens of thousands of visitors a year and Emirates Old Trafford which has just had its biggest year for cricket on record. All three venues have extensive facilities, great transport links, and promise to add a truly unforgettable element to any event.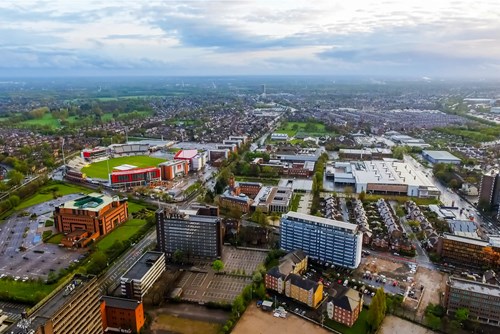 Etihad Stadium, Manchester City
Manchester City's Etihad Stadium boasts a wide range of first class event spaces with magnificent views of the arena. For networking and private events, The Chairman's Club in the Colin Bell Stand is a popular choice, or for maximum wow-factor the Tunnel Club has panoramic views and the unique opportunity to have event branding around the stadium bowl.
Maximum capacity: 500 
Distance from city centre: 2 miles
Recommended for: Its range of mid-sized event spaces and stadium tours
2. Emirates Old Trafford, Lancashire Cricket Club
From fashion shows and product launches to large scale conferences, Emirates Old Trafford is one of the most flexible and versatile venues. The Point is their award-winning sustainable events space with seven metre headroom and no pillars to impede the view of the pitch. For smaller events, The Pavilion and the UA92 Players and Media Centre have a range of meeting spaces that can also be used as break out spaces from one of the larger spaces. 
Maximum capacity: 1,200
Distance from city centre: 3 miles
Recommended for: Large scale and flexible event space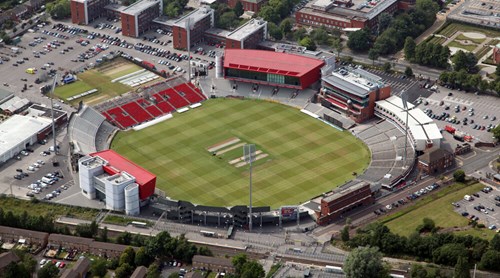 3.

Old Trafford, Manchester United

The world-renowned Old Trafford stadium is an incredibly unique venue with exceptional facilities that can host up to 1,100 delegates. Described as iconic and inspirational, it's the ideal place for an impressive sales kick off or a more intimate meeting complete with a private stadium tour that includes the players dressing rooms, the tunnel and VIP room.

Maximum capacity: 1,104

Distance from city centre: 2.5 miles

Recommended for: Large scale conferences and stadium tours 

At Inconnection we know that an iconic venue has the power to turn a great event into an unforgettable event. That's why our team of specialists always take the time to fully understand your vision and requirements so we can recommend the best possible venue solutions.

Whether it's something unusual or quirky, a brand new opening or a blank canvas venue for you to make your own, we'll always do more than meet your requirements. Speak to a member of the team on 0161 498 3311 or email us at hello@inconnection.uk.com.