Meet London Comedy Lunch Comedian – Jo Caulfield
29 March 2023
Last week we announced the second comedian joining us at London Comedy Lunch 2023 – Tom Allen. It's time for us to announce our final comedian!
Jo Caulfield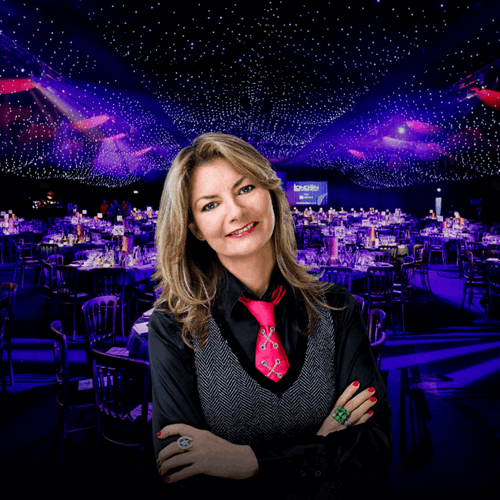 Jo will be joining us for the first time at City Central at The HAC, but she regularly headlines the UK's biggest and best comedy clubs. Jo quickly made a name for herself on the circuit, landing bigger and better gigs and in 2022 she was voted "The Comedians Comedian of The Year" – an award voted for by her peers and members of the comedy industry. She has had several of her own shows on Radio 4: "It's That Jo Caulfield Again", "Jo Caulfield Won't Shut Up", "Jo Caulfield's Speakeasy" and "The Jo Caulfield Stand-Up Special".
Jo will be joining Tom and Rob on the London Comedy Lunch stage, finalising our line-up for 2023! If you want to see what we've done previously and get a feel for what you can expect from 2023, check out the London Comedy Lunch website.
To book a table or find out more information on the different packages on offer, click the button below to make an enquiry or give us a call on 0161 498 3311 and speak to one of the team.