World Tourism Day 2019: Get to Know India
27 September 2019
Happy World Tourism Day! Organised by the UN, and celebrated every year on the 27th September, World Tourism Day shines a light on the cultural, political and economic contribution that tourism makes globally.
This year New Delhi, India is hosting the day's official programme of events. That was all the excuse we needed to take a closer look at World Tourism Day's key messages, and its vibrant, varied and unforgettable host nation… Let's dive in!
---
World Tourism Day's Key Message #1 – Tourism & Jobs
The big message is that tourism is a major source of resilient employment worldwide, depends heavily on smaller employers, and creates valuable jobs in related sectors:
One job in tourism creates 1.5 jobs in related sectors.

Tourism accounts for 10% of all jobs worldwide, with the sector growing rapidly.

Around half of tourism employees work in enterprises of fewer than 10 people. Around 75% work in enterprises of fewer than 50 people. (All stats UN)
---
World Tourism Day's Key Message #2: Tourism & Equality
The day is also highlighting how Tourism employs more women and young people than most other sectors:
47% of tourism workers in Europe are aged between 15-34, compared to 32% of workers across all sectors.

Women account for 60% of employees in the tourism sector, compared to 43% across all sectors.

Globally, the percentage of female entrepreneurs in 'hotels and restaurants'(36%) is higher than the average across sectors (22%). (All stats UN)
Tourism also creates jobs in rural and remote areas through new hotels and restaurants, and through the preservation and restoration of traditional activities.
---
So, Why India?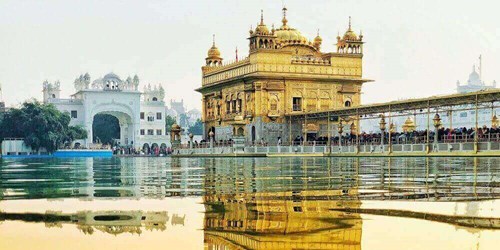 India is the ideal host nation for this year's event. The benefits of tourism for local and national economies are most obvious in developing countries, where tourism is often a dominant industry and a direct way of channelling global money.
India is a great example of this year's key messages in action. It's also an outrageously good destination for both tourists and incentive travellers. Let's take a quick look at incentives in this colourful cultural whirlwind of a country.
---
Where to Go & What to Do
India is full of incredible experiences and unforgettable sights – but our must-dos include: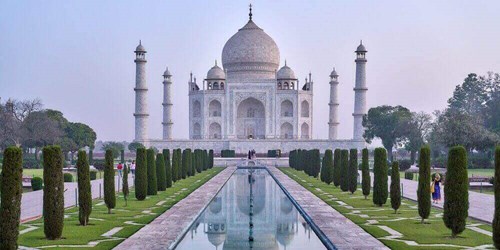 See some sights, make some memories: Plan an incentive around some of the big sights. Tour the incredible, overwhelming Taj Mahal, or visit Jaipur's City Palace, the Golden Temple at Amritsar or the legendary Red Fort.
Tired of temples? Meet tigers at one of the big reserves, take in a Bollywood film at a huge, packed art-deco cinema, or take a 4x4 safari out to a traditional tea plantation.
Be There for a Festival: Nowhere on the planet does festivals like India. The must-experience national festivals have to be:      
Diwali: The traditional festival of lights in October-November, when over a million clay lamps light up streets, homes and temples across the country.
Holi: India's most colourful (and Instagram-friendly) festival, when people throw coloured powder at one another in the street to celebrate the victory of good over evil. Just remember to tell your group to bring clothes they don't mind ruining…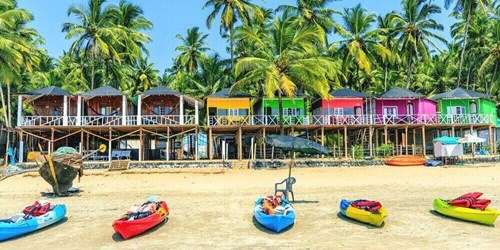 Hit the Beach: From youthful, nightlife-heavy Goa, to world-class snorkelling and scuba in the Andaman Islands and the peaceful, white-sand paradise of the 400km stretch separating Mumbai and Goa, there's a beach in India for every incentive group.
---
Where to Stay
Yes, there's a new Soho House in New Delhi – but why not support remote jobs by getting away from major cities for your incentive? Our favourite remote hotels include:
Chhatra Sagar, Rajasthan: Halfway between Jaipur and Udaipur, this is a luxury permanent camp hotel set above a peaceful lake. Huge 360-degree views across to the Aravalli Hills, food and service fit for royalty. Local tours complete with talks about traditional village life in the area create jobs and help you feel a world away from anywhere.


Taj Exotica Resort & Spa, Andamans: The only Indian hotel outside of a major city to feature in 2019's CN Traveller Hot List – a beautiful beachside property embedded in lush jungle. A consciously low-impact eco hotel, built around existing trees. A focus on using solar power, bio-gas and produce from local farmers creates a great ripple-effect in the local economy.
India has also recently announced a number of initiatives specifically aimed at job creation for under-represented groups, including a completely female staffed hotel in Kerala due to open in time for their summer season 2020.
---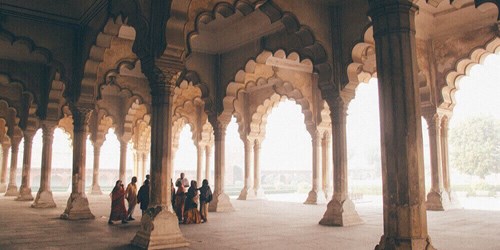 __________
__________
Inspired by World Tourism Day? We would love to talk to you about planning and managing your dream incentive in India.                                                              
Get in touch now via the button above or call 0161 498 3311 to talk to the Inconnection team.