Top 10 Restaurants to Open in 2022
5 September 2022
In the two decades we've been organising events we've learned a thing or two about what makes a great venue. Whether you're looking to incentivise team members with unique experiences, build a long-lasting connection with your clients, or host a round table to discuss your next business innovation, we know exactly what makes a restaurant great. But with new venues opening up every day, how can you possibly keep up with what's hot and what's not? Not to worry. We at Inconnection are bringing you our ten favourite restaurants to open in 2022.  
The newest edition to Eataly, the Broadgate multi-storey Italian restaurant complex/pseudo theme park (complete with giftshop), Terra opened its doors in February of this year, standing out from its siblings with its titular earthy atmosphere and unconventional grilling style. This exceptionally airy, well-lit location offers a natural, cosy mood with vines, potted plants and fairy lights hanging from the ceilings and walls.  
At the very heart of this venue sits Terra's signature three-meter-long wood-burning grill on which a quarterly rotating menu of classic Italian dishes are prepared using millennia old fire-cooking techniques. Adjacent to the vast seating area is an open kitchen through which you can observe the chefs preparing such delicacies as grilled whole lemon sole, skewered slow roasted pork belly, and grilled delica pumpkin with chestnut mushrooms and fried cabbage. And for all our wine connoisseurs out there, Terra boasts the largest Italian wine list in Europe outside of Italy, offering a staggering two-thousand labels. A great location for any wine-lover or if you're trying to treat your clients to a drink whilst still looking classy.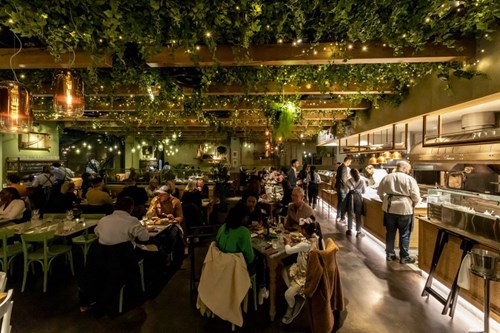 This next venue is the perfect destination for any eco-conscious foodie. Grace & Savour, situated within Birmingham's scenic Hampton Manor, opened its doors for the first time this July and is already taking sustainability to the next level. Much of their high-quality produce is grown quite literally in their own back garden, picked the same day from their on-site vegetable garden constructed and maintained as part of the GRFFN Project (growing real food for nutrition). What they don't grow themselves they order in from hand-selected local sustainable suppliers.  
The dining area consists of a sunny, intimate space which allows for both group and private dining options, with an open kitchen orientated to encourage patrons to converse with the chefs as they prepare your meal. As for drinks they offer Hampton Manor's award-winning selection of handcrafted, small production wines from their on-site vineyard and winery. 
We recommend trying out their rather exclusive fifteen-course tasting session: an exploration of the very best their menu has to offer, such as their signature grass-fed beef brisket smoked over pine, wild boar, buttery monkfish, and creel-caught red prawns, all paired individually with their finest wines. Great if you're looking to provide a unique, tailored experience for a small group.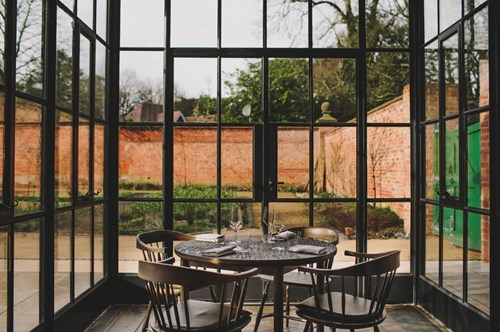 Noci, Italian for walnut, took the title of Islington's very first pasta restaurant this March. Head Chef Louis Korovilas has been busy developing an extensive, ever-changing menu of Italian street foods and signature pasta dishes to go along with their delightful selection of traditional Italian cocktails, wines, and speciality house-made spritzes. Expect such delicacies as brown butter cacio e pepe ziti, violet artichoke tagliatelle with mixed herbs and lemon, and for dessert, brioche ice-cream sandwiches, miso panna cotta, and whipped gelato.  
The venue itself has quite the unique atmosphere to it. The floor-to-ceiling windows, contemporary light fixtures, and open style bar should give the place more of a modern vibe but in combination with the wooden floors and ceilings we found this venue to be surprisingly down to earth, bordering on traditional in places, giving your clients the impression that you've got your eyes on the future but haven't lost sight of where you've come from.    
This one's for all the sushi lovers out there. Mayfair's Ro-ji is perhaps the most private venue featured in this article, seating only ten at a time for a one-of-a-kind culinary experience. The name Ro-ji can translate to either 'hidden alley' or 'journey,' which combined form a perfect description of this location: a secret little sanctuary in which husband and wife chef duo Tamas and Tomoko offer their patrons a journey through a selection of world-class sushi made from produce from small family producers across both Japan and the UK, personally prepared right in front of them, either through a  standard three-course meal or one of their creative tasting courses where sushi is expertly paired with premium sakes from their wine list, which even features some limited edition bottles. 
The interior itself is beautiful. Patrons are seated at a singular wooden wrap-around countertop from which you can watch your meal being prepared. Everything else, from the ceilings to the floors is left intentionally minimalistic, drawing your attention towards the spectacle of the food in front of you.  
If you're looking to provide an exclusive, private experience unlike any other than this is definitely the venue for you.   
The next venue on our list comes from celebrated British-Ghanaian restaurateur Akwasi Brenya-Mensa and is situated in Southwark's Africa Centre. Tatale and Co. is not just a celebration of African food, but the culture as a whole, as Brenya-Mensa uses food, music, and art as a vehicle for stories from his self-proclaimed "eclectic background." Patrons can look forward to such signature Ghanaian dishes as omo tuo with nkatekwnan (mashed rice with groundnut soup), chichinga buttermilk fried chicken wings, and of course the restaurant's namesake tatale: a kind of plantain pancake. The interior is primarily traditional Ghanaian accented with a bit of contemporary Europe. The earthy browns of the floorboards, furniture and roofbeams contrast beautifully with the deep navy blues of the ceilings and flashes of green and cream in the cushions. For a varied, culturally enriching event, this is definitely the venue to book.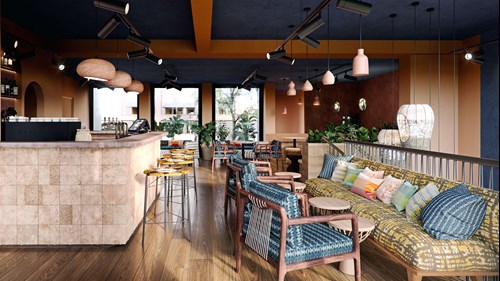 Cavita, named for head chef and owner Adriana Cavita, can be described as nothing less than an incredibly atmospheric tour of Mexican culture where you're treated like a member of the family as you're waited on by competent, welcoming staff. The courtyard-style interior decorated with hanging ferns, paper lampshades and original art by Mexican artists really gives you the feeling of stepping into another country. Guests are treated to such delicious authentic Mexican dishes as mussels esquites, smoked beef shin quesabirria, and mole verde.   
This traditional venue will let your clients know that you're down to earth and in touch with your roots.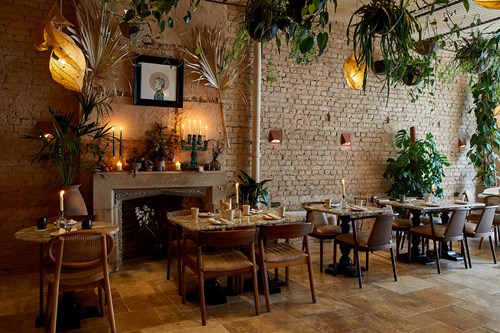 Up next, we've got the very latest from our home city of Manchester. Canvas opened its doors only two months prior to time of writing and is already making waves in the Manchester's late-night scene. Canvas Kitchen, which opened alongside its siblings Canvas Events and Canvas Club this July, is a one hundred seat ground floor location serving a global menu featuring everything from Korean fried chicken to salt-baked beets with feta and hazelnuts. And don't get us started on the drinks! A well curated combination of innovative concoctions alongside well-known classics. For our coffee lovers, we recommend the Torrontes Coctele, an absolutely divine blend of RinQuinQuin, a delectable peach liqueur made from no less than seven varieties of peach, Oolong, lemon, rosehip, and Cocchi Americano.  
This contemporary location supports mid-to-large scale events, and its trendy atmosphere lets your clients know that you're open to new ideas and that you've got a great sense for the up and coming.   
From former protégé of Gordon Ramsay, Chef Khalid Hassan, and the team behind Covent Garden's much-loved bar and kitchen The Oysterman comes Dulwich's latest and greatest seafood spot. This self-identifying neighbourhood eatery and bar proudly presents fine wines, delectable cocktails, and the very best in British produce. A wonderful, homely little venue, Walter's offers its patrons the very best in a restaurant experience, whether it be for lunch, dinner, brunch (on the weekends), or just popping in for a quick drink. Walter's seasonal menu offers such incredible dishes as trout skin with a cod roe dip, truffle arancini, bloody Mary crab salad, roasted hake with a romesco sauce, as well as venison loin with parsnip, artichoke risotto, harissa-glazed lamb belly salad, and for dessert, a selection of home-made ice creams and sorbets. This delightful little street corner location seats up to fifty, with a rather eccentric private dining option in the form of their wine cellar, where their team plan to also host wine tasting sessions in the near future. Great if you're looking to show your clients a unique experience and set yourselves apart from the competition.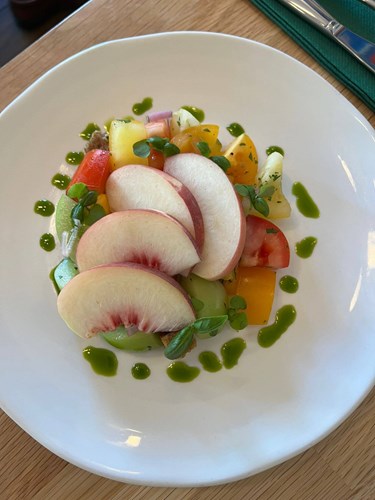 Formally The Ace, One Hundred Shoreditch opened their brand-new restaurant and wine bar Goddarn & Gibbs this March. This airy, sunny space offers a relaxing atmosphere consisting of spacious seating, smooth jazz, and contemporary artwork decorating the tables and walls. The venue offers a wide variety of locally sourced British seafood such as charred octopus with fermented chilli sauce, hake kyiv with smoked potatoes and sea beats, and poached brill with roasted bone sauce, caviar, and lemon confit. And what's a wine bar without wine? Goddarn & Gibbs has a delectable extensive wine list from all over the world, featuring everything from New York Pinot Grigios to a Pinot Noir from Victoria, and even Sake.  
With the connecting hotel, Goddarn & Gibbs could make a great dinner option for any upcoming events that would require an overnight stay.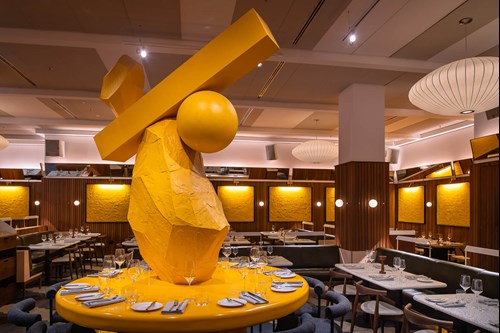 This middle eastern location's name shouldn't be news to any self-respecting London foodie. Honey & Co., much to the outcry of their many fans, were forced to close their doors this February after their building on Warren Street was unfortunately sold. However, not to let such a minor setback keep them down, husband-and-wife chef duo Sarit Packer and Itamar Srulovich quickly reopened the following month at their brand-new location over in Bloomsbury, bringing with them their famous seasonal menus featuring such iconic dishes as merguez sausage rolls, chicken matbucha, broad bean hummus, and taramasalata. While this breezy casual venue absolutely screams 'walk in,' Honey & Co. actually take bookings a full sixty days in advance, a testament to their well-deserved popularity.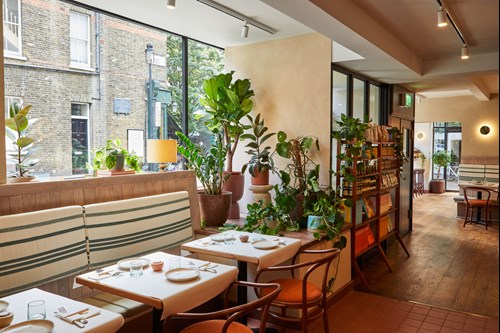 As you can see any of these restaurants would make a fantastic location for any event, not matter the occasion. If you'd like to book any of these fantastic locations for your next event, or you'd like to hear more about any of the fresh new venues on our radar, feel free to contact us by hitting the button below and our team will be more than happy to get you on your way to creating your dream event.