Lucky 7: The Best Emerging Incentive Destinations for 2020
17 January 2020
When it comes to incredible incentive destinations, your people deserve the best - from unforgettable locations to truly unique experiences. 
That's why we've put together this list - our seven favourite emerging incentive destinations for 2020. From the mountains of Central Asia to the jungles of Africa, and from some lesser known European cities to some of the planet's most remote islands, these are new incentive destinations with serious wow-factor. Let's dive straight in!
1. Georgia, Eurasia 
Nestled at the meeting point of Eastern Europe and Western Asia, this compact, Alpine-feeling country is a gem - from Tbilisi's ancient old town (step aside, Prague) to a booming wine industry and the soaring Caucasus mountains. The pound goes a long way here too, offering unforgettable incentives even on tight budgets. 
When should we go? April - October
How far away is it? Direct flights take around 4hrs 40mins. 
What should we do? Get lost in Tbilisi old town, tour the Khatkhati wine region, trek the Caucasian mountains, and tour the Gareji caves. 
2. Gothenburg, Sweden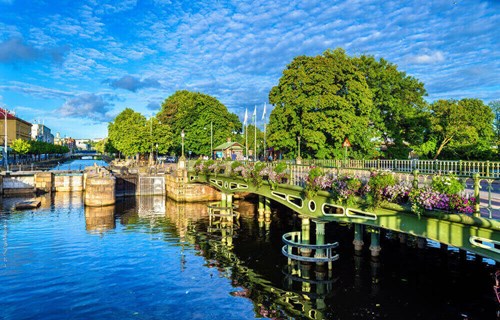 Sweden's second city was named the World's Most Sustainable Destination by the Global Sustainability Index in 2019, and it's got plenty to offer incentive groups. Home to Scandinavia's largest amusement park (Liseberg), the city also boasts a picturesque old town, a thriving foodie culture and trendy bar and arts scenes. 
When should we go? May - September/Christmas for festive markets 
How do we get there? Direct flights take around 1hr50mins. 
What should we do? Cut loose at Liseberg, explore Haga's boutiques, visit the Gothenburg archipelago and enjoy superb seafood. 
3. Rwanda, Central Africa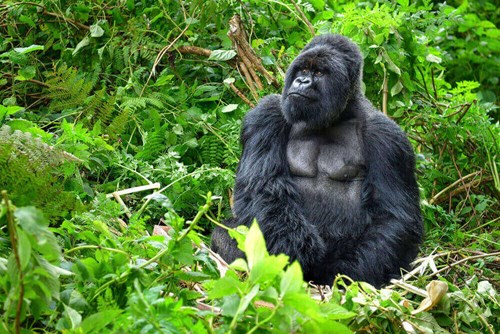 Best-known for its mountain gorillas, Rwanda also has a fast-growing reputation for safari trips - ideal in a compact country with shorter travel times than neighbours Kenya and Tanzania. Rwanda is spectacular, from dense rainforests to the fiery summits of Volcanoes National Park. RwandAir trialled the first London - Kigali direct flights in 2017, and the World Economic Forum named Rwanda the safest country in Africa in 2019. Hard to beat. 
When should we go? December - February / July - September 
How do we get there? Connect via Brussels or Amsterdam - regular direct flights expected as Rwandan tourism booms. 
What should we do? Take in Rwanda's wildlife, including the Big Five (elephant, lion, cape buffalo, rhino and leopard), visit a coffee farm or tour vibrant Kigali. 
4. Rovinj, Croatia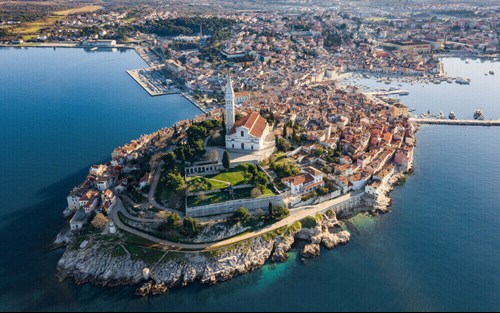 Dubrovnik's charm, turquoise seas and appearance as King's Landing in Game of Thrones have ensured its popularity, but Rovinj is the new kid on the incentive block - a picturesque seaside town that his home to Croatia's first Michelin-starred restaurant (Monte), a world-class foodie scene, and some seriously Instagram-friendly coastal views. 
When should we go? March - September
How do we get there? Direct flights take around 2hrs. Alternatively, fly into Venice and get a ferry across the Adriatic. 
What should we do? Book dinner for your group at Monte, explore Rovinj Old Town, or soak up some cocktails and spectacular views at a coastal bar. 
5. Kyrgyzstan, Central Asia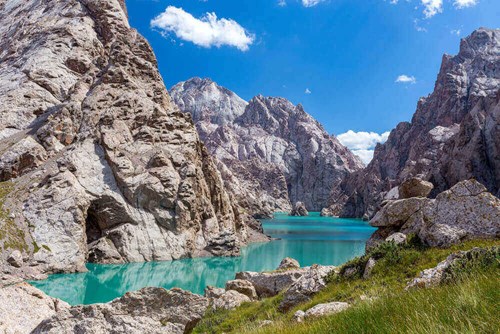 This is a country made for adventurous, experience-hungry millennials. Kyrgyzstan's great outdoors is incredible - impossibly beautiful hiking trails, unspoiled panoramic mountain views, lakes and more. Unforgettable, Instagram-able, and almost definitely a unique experience for your group... Oh, and you pronounce it 'kir-guh-STAHN'. 
When should we go? April - September 
How do we get there? Kyrgystan has opened its doors to visitors, but flights are yet to catch up - connect via Moscow. 
What should we do? Make some outdoorsy memories. Hike the Ala Archa National Park, visit Issyk Kul lake and the Burana Tower. 
6. Rabat, Morocco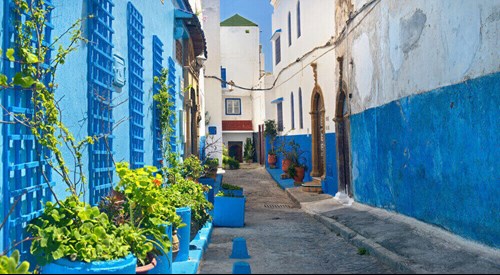 Bohemian and modern, Rabat is a great alternative to Marrakesh. North-African and European influences contribute to a buzzing cultural dining scene. The brand-new Ritz-Carlton Rabat - set amidst sprawling oak woodland and landscaped gardens next to the Dar es Salam Golf Course - tells you all you need to know: Rabat is Morocco's newest hot spot. 
When should we go? March - May / September - October
How do we get there? Flights from London take just over 3hrs. 
What should we do? Explore - tour the Andalusian Gardens, the Old Medina and the Kasbah of the Udayas, a spectacular former royal fort. 
7. Cook Islands, South Pacific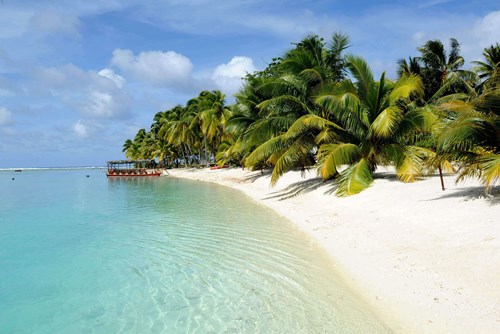 Looking for a paradise incentive destination? Got time and budget to play with? The Cook Islands have always attracted discerning travellers, but their commitment to sustainable development is marking them out for 2020 - global front runners for renewable energy, absolute commitment to eco-tourism and a new 1 million sq. km marine conservation area? Phenomenal. 
When should we go? April - September 
How do we get there? Allow some time - part of the beauty is how remote the islands are. Flights to Rarotonga are via LA. 
What should we do? Relax. Swim. Sunbathe. Or enjoy hiking and world-class scuba and snorkelling. 
Interested in talking to the Inconnection team about an incentive trip your people will never forget? Get in touch now via the button above, or call 0161 498 3311 to talk to a member of the team.