Five bucket List Destinations for an Unmissable Incentive
19 November 2021
2021 is coming to an end, so it's time to start thinking about your incentives for the new year. We have compiled a unique list to help you discover the most interesting and memorable places to visit. An unforgettable wat to reward and recognise your colleagues, business partners and associates.
Read-on to discover unmissable countries, cities, and sights.
Reykjavik, Iceland
On the southwest coast of Iceland, the capital city Reykjavik, is full of striking churches, national museums, Viking history, volcanic activity, geothermal Blue Lagoon Spas, incredible art, and glaciers. There are so many incredible things to do all over this beautiful city.
The luxury Blue Lagoon Spa is one of Iceland's most popular tourist attractions and we can see why. Unlike anything else in the world, the milky-blue water maintains a comfortable temperature of 39°C all year round in a stunning outdoor setting.
In 2018 the Blue Lagoon opened Iceland's first five-star hotel, the Retreat Hotel. With sixty-two beautifully landscaped rooms and incredible views across the lava fields of the Reykjanes Peninsula, the Retreat Hotel is designed for unparalleled luxury. The on-site Lava Restaurant is built around a lava cliff. One wall is solid rock, and the room's outline follows the curves of the natural lava hill.
There are around thirty active volcanoes in Iceland, earlier in 2021 the Reykjanes Peninsula experienced a magnificent eruption covering a square kilometre of mountainous land. The eruption was effusive rather than eruptive resulting in lava oozing out of the earth which allowed excursion operators to launch tours for guests to get up close to a once in a lifetime experience.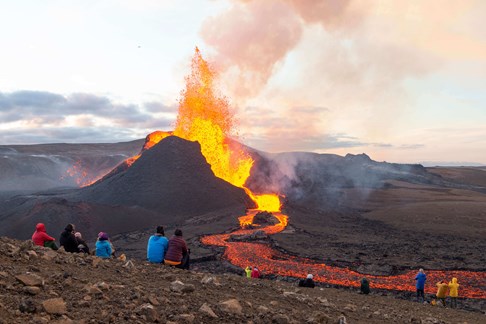 Another unforgettable sight, the Northern Lights; they can be seen from September to February in Iceland. Reykjavik is the only capital city besides Nuuk, Greenland where you can see the Northern Lights. Locals swear they have the perfect view of the auroras from their bedroom windows.
Vietnam
Known for its warm weather, cultural food and historical sights, Vietnam is one of the most diverse countries for visitors seeking unforgettable sights. Composed from a series of beautifully unique islands, Vietnam has endless beaches and bays to offer your guests.
Phu Quoc Island, South Vietnam, boasts idyllic beaches, spectacular sunsets and tranquil atmosphere making for the perfect holiday destination. Easily accessible to the traditional villages, resorts, one-of-a-kind bars, and expansive nature parks, Phu Quoc is only one of over forty islands.
On the flip side, Cat Ba Island is the largest in Halong Bay, and is host to many hotels, restaurants and bars attracting visitors year-round.
If you really want to say 'wow' on your visit, The heart of the country is the place to be. Nearby, Da Nang opened a $2 billion project that is sure to be an unforgettable experience. The Golden Hands Bridge is an incredible photo opportunity, with a five-hundred-foot-long golden bridge suspended four-thousand six hundred feet above sea level, cradled by a pair of giant, stone hands emerging from the mountainous hills of Vietnam.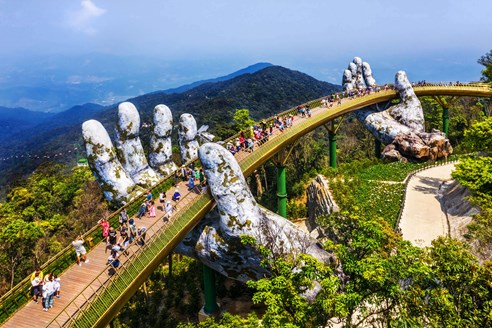 For an incredibly memorable experience, Vietnam is stocked full of infamous war museums and astonishing churches. From gothic, stone cathedrals to hot-pink masterpieces and golden marble alters, these are unmissable on journeys through Vietnam.
Cat Tien National Park is home to a vast array of wildlife and an incredible 1,610 botanical species making it one of the largest nature reserves in the country. Encapsulating a tremendous 719 square kilometres, this outstanding park stretches over three provinces. With an array of botanical gardens, recreational trails, reptiles at Crocodile Lake, endangered primates, and rare birds your guests will.
At a final attempt to show the wonders of this beautiful country, one of the many natural hidden gem of Vietnam is the Ban Gioc waterfall. This mammoth waterfall spreads across three hundred meters, making it the widest waterfall in the country.
Dubrovnik, Croatia
One of the most magnificent walled cities in the world, Dubrovnik is the ideal destination for historic buildings, marketplaces, and astounding tours. You may recognise this beautiful city as one of the settings in the well knows series, Game of Thrones. Your guests can take part in an incredible tour of the city showcasing where infamous scenes were filmed and transformed.
Take a stroll round the ancient Old Town, enclosed by medieval walls offering brilliant views of the Old Port. Lined with traditional eateries, bars, souvenir shops and clothing stores, the Old Town is not to be missed.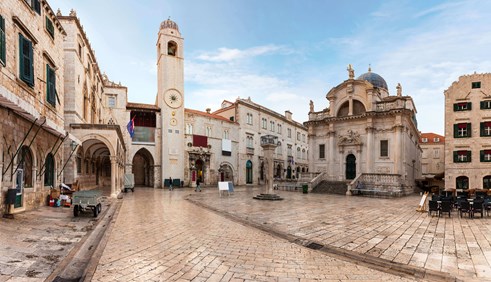 Just outside the old town, for a historical awakening, is the great ruins of The Hotel Belvedere. A 5-star luxury hotel destroyed in 1991 during an attack by Serbian forces. Cut off from electricity and water the old town was refuge to 55,000 Croats, dozens taking shelter inside this hotel. Hotel Belvedere is a thought-provoking venue for incentives, which together with all the beautiful sights and incredible activities Dubrovnik has to offer; makes for a spectacularly interesting trip abroad.
To get the best views of Croatia, try out the Dubrovnik Cable Car. Originally built in 1969, it is enthusiastically used by millions of visitors who, on a cloudless day, can see up to sixty kilometres. For this reason, the Imperial Fortress was strategically built in the area.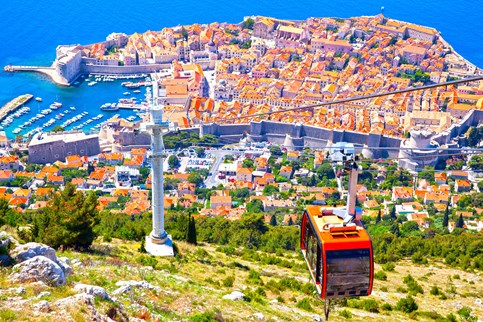 A worthy mention, and final topic for this brilliant city, paddle through the crystal blue ocean on a relaxing kayak tour along the coast. Take advantage of the great weather and the calm Adriatic Sea beneath Dubrovnik's city walls and explore the islands and caves.
Galapagos Islands, Ecuador
For those who love the ocean and fascinating creatures - The Galapagos islands, known for a serine holiday destination, is surprisingly full of unforgettable opportunities to fill your incentives with excitement and memories. As a huge part of Darwin's theory of evolution, the islands are dotted with unusual and rare wildlife for you to discover, on land and at sea. There are thirty-three known species of sharks gliding through the clear-blue ocean, giving your guests the exhilarating experience of diving in the wild in safety.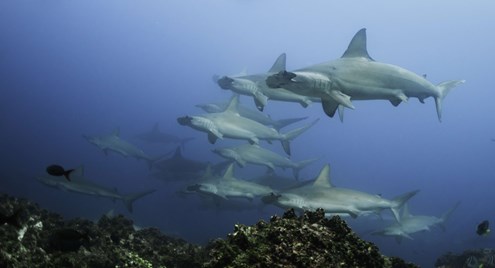 Named for its giant tortoises, Tortuga Bay is located on the Santa Cruz Island. Open from 6am – 6pm, there's plenty of time for you to explore the beach's wild tortoises, iguanas, sea lions and plenty more.
Santa Cruz is one of the four islands in Ecuador that are inhabited, making for an Pink inspiring day out, or if you were to venture inland, you could see Los Gemelos volcanic calderas and a lava tunnel!!
Japan
No matter where you go in Japan, there are attractions for everyone ranging from national parks to momentous towers to incredible mountainous scenery. This incredible country is packed full of unique culture, food, history, and structural masterpieces.
One of Japan's infamous national parks, located in the Shimotakai District, Jigokudani Yaen Kōen (or Jigokudani Monkey Park) offers visitors the experience of spotting wild monkeys bathing in natural hot springs. This is the only place in the world where this is possible! Covered by snow for almost a third of the year, the resident snow monkeys have been observed bathing in these hot springs since 1964 and leave room for plenty of photo opportunities.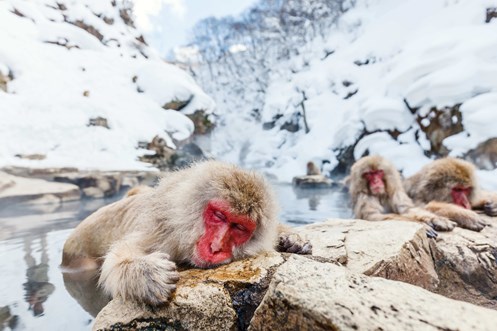 If a chance to take-in unforgettable views piques your interest, take a trip to Mt. Fuji. With the country's tallest peak, this active volcano stands at 3,776 metres. First climbed by a monk in 663AD, Mt. Fuji has been a pilgrimage site for centuries and is considered one of Japan's 3 sacred mountains, along with being the subject of numerous work of arts.
For views, a little less rural, Tokyo Tower is a communications and observations tower in the Shiba-koen district of Minato. Built in 1958, this is Japan's second tallest structure below the Tokyo Skytree. Much like Paris' Eiffel tower, the Tokyo tower allows visitors to climb up the tower and experience incredible views. On a bright day, you can even see Mt. Fuji in the distance.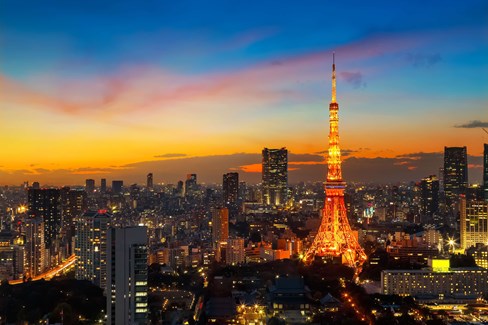 Japan has an immense history, including the Hiroshima attack during WW2, which today is represented by The Hiroshima Peace Memorial Park and museum. This unique and fascinating experience is utterly, unforgettably moving. The Park is an unmissable encounter if you travel to Japan, with a likelihood to discover more than ever about the beautiful country's culture and historical events.
Lastly, we have the pleasure to share with you, Hitsujiyama park. As far as beautiful landscapes go, this wonderful national park is a nature lover's dream. Notorious for its magnificent Pink Moss Hill, and other alluring fields of flowers, Hitsujiyama has plenty to keep you interested all day and is perfect for a relaxed day in your activity packed, incentive trip.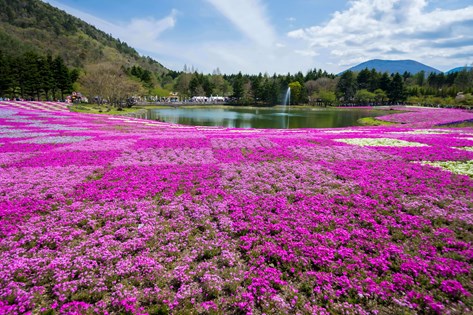 All our unmissable destinations can make for an incredible incentive, with the right help. Here at Inconnection, it's our job to make sure you and your guests have a spectacular trip that's completely hassle-free. While fitting in the most phenomenal experiences, we always make sure you have enough time to do some exploring of your own.
If any of these breath-taking destinations interest you, or if you have any ideas of your own, don't be afraid to talk to us by clicking the button below. We'd love to hear from you!